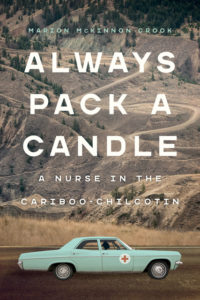 December brings its usual rush toward Christmas but without the social and musical engagements that usually crowd the days. My social life has been severely restricted; my musical life cut back to video rehearsals where no one hears me as all but the conductor are muted; and my recreation cut back to kayaking and walking the dog.
My writing life goes on. I was thrilled to find that Harlequin Worldwide Mystery Series bought Hazards in Hampshire for mass market distribution. It's a good start to the series. I don't know how to make this stand out and let you know how important this interest by Harlequin is to getting the book out into the world. Amazing really. I appreciate my publishers, Camel Press, for their professional approach to marketing my work.
I am still working on the fourth in the series, Danger in Edinburgh. I'm hoping the Covid plague disappears before my next trip to England. It's not looking hopeful at the moment. I'll adjust to changing circumstances the way everyone has to adjust. I have many previous trips to draw on so I can manage. I was also brought up in a Scottish culture here in Canada with many music and dancing events when I was a child so I heard the Scottish accent (my grandfather had a bit of it) from many people around me. My mother's side of the family was English, but my dad's definitely Scottish and from the western isles. I'm considering another word besides "Danger" for the title. I'd be happy to take suggestions.
Heritage House is planning on releasing my book on my early years of nursing in the Cariboo-Chilcotin in April. They sent me a tentative cover, that is a cover that they like but may change. In the meantime, they put that cover and a pre-order account of it out for sale. Already! They are lively marketers. I will put a picture of the cover in my newsletter if and when it changes. I love the car they put on this cover, but I can't image any government car of those days coloured turquoise. It looks like a car driven up from California by a 60s hippie. I would have loved to have driven it. I wouldn't have needed the decal on the door to announce my occupation. Everyone in the district would have recognized that colour from a long way off as the nurse's car. If the publishers leave it as is, I think I'll enjoy it even though my car was a dull, dark grey.
I hope everyone is facing Christmas with equanimity. There really isn't much of a choice. I'm trying to be calm, safe and kind as our Medical Health Office constantly tells us is the goal. The mountains are getting a huge dump of snow today so there will be thousands out on the ski hills. It makes me wonder where they were in other years. Hawaii? Palm Spring?  Surely not all those people. Perhaps we are determined to get out when there are few choices of places we can go. I know I am still hopping into my kayak on the ocean whenever I can. There will be hundreds of research projects on public behaviour to explain us to ourselves when this is all over .
May everyone have a peaceful and safe holiday and may next year be brighter.