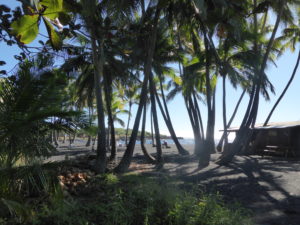 I admit it, I bolted immediately after Christmas. I spent a week in the sunshine of Hawaii in the rural area on the southern tip of the Big Island. The mornings brought daylight with sunshine, birds sang outside my window, soft warm breezes kept us comfortable. My friends spoiled me with wonderful meals and cut throat games of Mexican Train. It was lovely.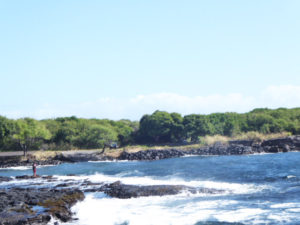 Back at home on the Sunshine Coast (a misnomer at this time of year) I have returned picking up the business of writing. I have finished the rewrites on Crime in Cornwall and I am just touching up a few places on the third novel. Then, I am planning a research trip to Britain in the spring. To commit to it, I bought the airline tickets. I just have to organize where I am going and what I'm going to write about. I should go with at least a plot outline and a set of characters in my mind so that I can place them in their setting. I'm not sure if I am going to the Cotswolds or to Kent or both. Kent is the setting for mysteries written by Rhys Bowen, Charles Todd, Dorothy Simpson, and Jaqueline Winspear. The Cotswolds give us M.C. Beaton's Agatha Raisin, Ann Granger, Molly Hardwick, and the Miss Read series which are not mysteries but delightful all the same. I'm not sure Claire would find Rachel Tope fans in her group, but Tope does set her mysteries in the Cotswolds.
I need to read all the literature I can find from the area between now and when I travel. I also need to arrange where to stay and how long in each place and be ready with my rough plot and characters. This is a busy creative time for me as I am never sure it I will discover a plot line that works. I have more confidence that my characters will arrive as they seem to jump into my mind with their unique accents or turn of phrase that distinguish them. I usually know how they feel and how they are most likely to react to their situations. The plot, on the other hand, takes time and attention. Luckily, I can work on that in a new and stimulating environment.
Happy New Year to you all. May it be satisfying.