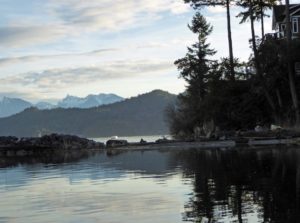 I am posting a calm picture here (credit to Diane Hill) as keeping up with the Virtual Tour is a little hectic. It would be much easier this week as I have a new computer up and running (except for the printer which will respond to software soon). Trying to respond to comments on my mini Ipad while my new computer was being stuffed with programs was a challenge. Now all is running relatively smoothly. Bless, Lori, at Escape with Dollycas who patted me on the head and said "There, there," throughout the process.
It is fun to read what people say about my characters. Teresa Hanson's art work on the cover is getting positive reviews as well.
Here is this week's round of blogs. I hope you can pop in on a couple of them and enjoy them.
November 18 – A Blue Million Books – AUTHOR INTERVIEW
November 18 – StoreyBook Reviews – CHARACTER GUEST POST
November 19 – Carole's Book Corner – REVIEW
November 20 – A Wytch's Book Review Blog – REVIEW, CHARACTER INTERVIEW
November 21 – That's What She's Reading – REVIEW, GUEST POST
November 21 – Laura's Interests – REVIEW
November 22 – Diane Reviews Books – REVIEW, RECIPE
November 23 – I Read What You Write – REVIEW, CHARACTER GUEST POST
November 23 – Escape With Dollycas Into A Good Book – GUEST POST
November 24 – Celticlady's Reviews – SPOTLIGHT, EXCERPT
November 24 – Cozy Up With Kathy – AUTHOR INTERVIEW