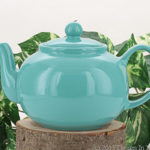 by Marion Crook for Mama Reads Blog September 30, 2016
https://mamareadsblog.wordpress.com/?s=Marion+Crook
Writing for Teens and New Adults
Teens are a collection of individuals with individual ideas, prejudices, concerns and hopes. They want novels that give them beauty and order, hope, a sense of power and role models. Too often they hear that they are not good enough unless they are stunningly gorgeous, thin, rich and exceptionally talented. Books, their own books, can reflect eccentric individuals, less-than-perfect characters that feel more like themselves. They need their own literature.
Without minimizing the difficulties of some teens' lives, books that show a protagonist handling problems give the readers ideas on how to work through the difficulties of their own lives. More important, stories that feature teens allow the readers to live vicariously in a wide world of experience that they need not actually try.
Writing for teens means that we must keep in mind that not only do teens have adventures, quest stories and mysteries; they have love affairs as well. The love affairs may be in their minds or they may be in their experience, but to ignore this part of their lives is to deny part of their nature. Some find it difficult to even approach the love life of a teen. We can write for teens and ignore their sexual lives if we set the book in the past when sexual maturity was later and socially not discussed. Others want to write about it and see romance for teens as their specialty —and some publishing houses agree (Harlequin Teen, for example).
If you want to write teen romance, check out those who have successfully done so and learn the parameters of this genre. What is it that readers' want; what is it that publisher's want? Google the publisher's submissions page and they will tell you. Harlequin Teen asks for a "compelling romantic element."
Some outstanding books for teens do not fit any designation by readers of publishers Out of the Dust by Karen Hesse is a John Newbury Award winning story of hurt and courage written as an epic poem. The most important criteria of writing for teens is to tell a great story.
New Adult (ages 18 – 25)
The subjects common to this genre are romance, new jobs, separating from home, understanding one's sexuality and deciding on a career and the education needed for it. St. Martin's Press defined this genre in 2009 and it has attracted writers, particularly self-published writers. I wish it had been around when I was twenty. What is important in distinguishing this genre from the Young Adult genre is the fact that the protagonist is likely to be of legal age. Think of the possibilities this opens in your story line: owning a car, having a job, living independent of family, going into bars, getting into debt. The genre also opens up acceptance by the reader of more insight and critical thinking by the protagonist. Plots that include marriage, pregnancy, career challenges and making big mistakes are reasonable for this age. And, of course, sexual experience. This genre is noted for its inclusion of sex and erotica. It's reasonable to include this for this age of reader for it is a normal part of their lives. What else did we think about at that age? But it does seems as though the sexual life of the protagonist is necessary in manuscripts for this genre. In that way, the demands of this genre are more rigid than young adult.